Today the Minister for Resources and Energy Anthony Roberts announced the buy-back of three coal seam gas (CSG) exploration licences that encroach on the Sydney Water Catchment. The licences were all held by Apex Energy and included PEL 442, PEL 444 and PEL 454.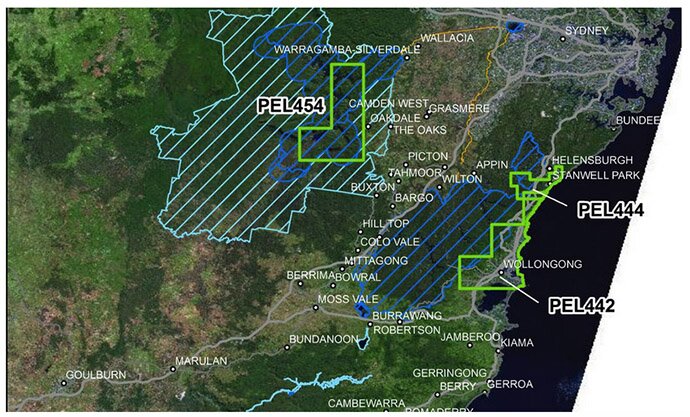 PEL 442, issued in February 2002, covered 23,067 hectares from south of Port Kembla, west of Dapto and north to Clifton. PEL 444, issued in April 2003, covered 6,272 hectares from Clifton, west of Darkes Forest and north of Lilyvale. PEL 454, issued in March 2007, covered 28,397 hectares west of Oakdale.
Community opposition to CSG, and the campaign to protect land and water delivered this outcome.
Stop CSG Illawarra set up four years ago in response to 15 approved CSG wells in and around the Sydney drinking water catchment. Our group now numbers almost 6,000.
Today marks a big victory for the campaign. Three of the four remaining CSG licences in our catchment are gone; licences that should never have been issued.
Both the current and previous state government had a hand in theses licences. All three PELs were issued by the ALP and two were renewed by the Coalition.
We call on the Government to cancel the final remaining licence in the Sydney drinking water catchment: PEL 2 held by AGL.
Before the last state election Barry O'Farrell promised to ban mining in NSW drinking water catchment areas. This has not happened.
If this Government is serious about securing our drinking water supply, they'll go beyond cancelling licences in the lead up to an election, and announce a ban.
We need permanent protection of our drinking water, not a situation where new licences can be issued after the election that put drinking water at risk.
The legislation must change, and people across the state will fight until it does. A ban on CSG in drinking water catchment areas is simply common sense.